Does the Volvo XC60 have Apple CarPlay and other frequently asked questions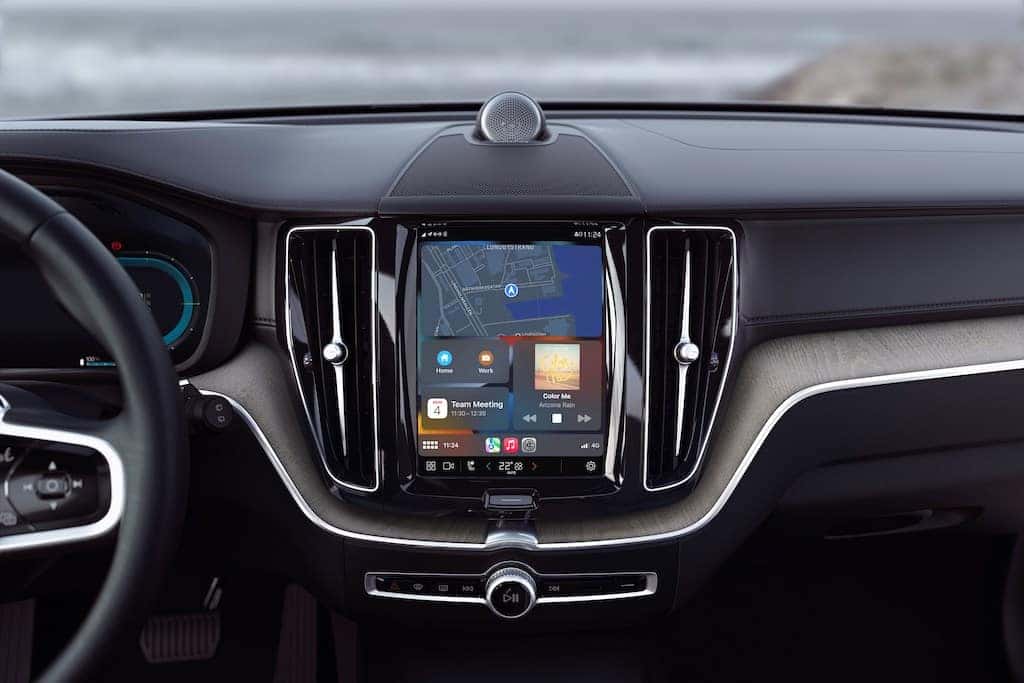 Apple CarPlay is one of the most widely used technology features in current automotive designs. It's no surprise. The iPhone has cemented itself as a modern day necessity and as such, drivers and passengers alike have come to expect a seamless smartphone experience from their vehicles.
CarPlay allows you to safely use your favourite iPhone features while driving. It's built into many modern vehicles, which means you can make phone calls, send or receive texts, look up directions, or play music all from your vehicle's built-in display screen.
Does the Volvo XC60 have Apple CarPlay?
Yes, the Volvo XC60 has Apple CarPlay. Today, Apple CarPlay is standard among all Volvo models. To set up Apple CarPlay on your Volvo XC60, you must first ensure that Siri is activated on your smart device and that you have an internet connection. For more set-up instructions, click here.
Can I remote start the Volvo XC60?
Yes. New Volvo XC60 models can have the engine remotely started by using the correct software. One of the easiest ways to do this is by downloading the Volvo Cars app from the App Store to your phone and following set-up instructions for remote start.
Is the Volvo XC60 electric?
The Volvo XC60 has a 2.0L turbo inline-4 gas engine with an 8-speed automatic transmission and front wheel drive. It's not electric. The Volvo XC60 Recharge, however, is an electric plug-in hybrid with all-wheel drive.
Is the Volvo XC60 a reliable vehicle?
The Volvo XC60 is a very reliable SUV. The 2022 Volvo XC60 received the highest safety rating from the National Highway Traffic Safety Administration, earning an overall safety rating of five out of five stars. (The 2023 model is awaiting its safety rating at the time of writing.)
What trims are available for the Volvo XC60?
The 2023 XC60 has three trim options, which include Core, Plus, and Ultimate, which come with varying levels of luxury and comforts. Take note: in previous years, the trims were known as Momentum, R-Design, and Inscription.
Does the Volvo XC60 have a centre display screen?
Yes, the XC60 comes with a 9-inch display touchscreen, and can even recognize touch commands when wearing gloves. The centre display screen offers quick access to features like the park assist camera, as well as other in-car apps like Google maps.